View past programs and descriptions for them
Influencer Marketing
Nov 15, 2018 | Doing Business in Bentonville
Join us for breakfast on Thursday, November 15th and gain insight into the state of Influencer Marketing and how you should be using Influencer Marketing in your marketing strategy.
Our speakers will discuss:
– How to effectively use influencer marketing in your shopper programs
– How to incorporate influencer into your in-store activations
– How to select the right influencers for your campaign
– How is influencer going to continue to evolve
– What measures you need to take to combat influencer fraud and protect brand safety
Retail 2025 – Planning for the Future !
Oct 18, 2018 | Hannah Donoghue
Click Here to Download the Presentation for this Event
Join us for breakfast on Thursday, October 18th and gain insight and future outlook on what's ahead in our industry. Hear from the global intelligence and insights experts from Planet Retail:
Analysis of the major drivers of change in the areas of Society, Technology, Economy, Industry, & Policy (STEIP) shaping the future of retail
Forecasts for winning and losing channels, retailers, and shift to e-commerce
Introduction of winning strategies that retailers are investing in to drive growth

Ecomm & Digital Ecosystems
Store of the future
Supply Chain
Shopper Engagement & Retention
Our Speaker:
Hannah Donoghue
VP of Global Advisory, PlanetRetail RNG
Hannah leads PlanetRetail RNG's global advisory business specializing in retail go to market strategies, e-commerce, competitive & collaborative intelligence and capability development. For the past 9 years, she has provided in-depth consultancy and thought leadership to Fortune 100 retailers & brands on the critical capabilities their organizations will need for sustained growth in the future retail context.
A tale of the titans: Walmart vs. Amazon
Sep 13, 2018 | Speaker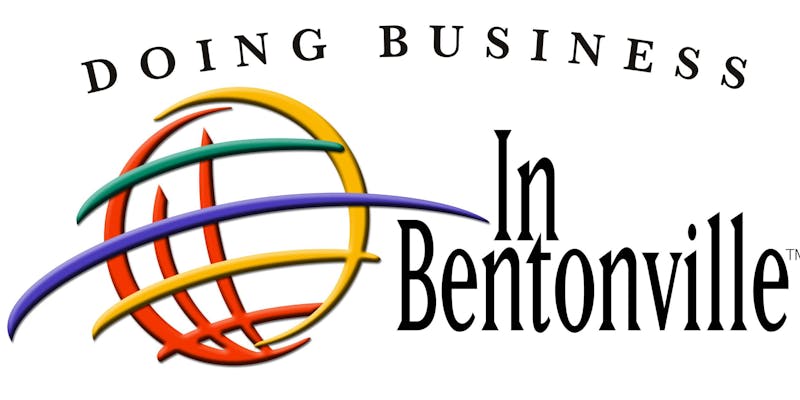 As a technology company first, Amazon is fundamentally reinventing the shopping experience, in turn challenging traditional retailers to rethink their offer. Walmart in particular is investing heavily in eCommerce to meet shoppers' elevated demands, while leveraging its store base as a point of differentiation. Join Kantar Consulting to learn about the strategic positioning of these two behemoths as they battle to win shopper loyalty. Highlights include:
Map the reach and direction of eCommerce as a key growth driver in retail.
Discuss Amazon's evolving ecosystem, taking into consideration its digital platforms and expanding physical footprint.
Understand the brick-and-mortar response through the lens of Walmart's eCommerce strategy, identifying key areas where it competes with Amazon.
Is Your Team Structured to Meet Walmart's Current and Future Business Needs…
Jul 19, 2018 | Blake Warren Woolsey, Lori Brown, Jim Breach, Denise Natishan, Chris Destino, Kathleen Dalton
Is Your Team Structured to Meet Walmart's Current and Future Business Needs ? Isn't this the key question all suppliers , no matter the size, need to answer ? Join us for breakfast July 19th at our next Doing Business In Bentonville program to get the insights from our panel of our industry professionals with combined – over 100 years of experience in NWA on this important topic. Our panel members have either developed people and teams to service their business with Walmart or have been instrumental in developing the position descriptions and recruiting functions to help companies be successful.
Whether you have all your Walmart and Sam's Club focused team members located here in NWA or are supported remotely by your associates at your home office this discussion will provide you with what's taking place in the supplier community. You will get insight into roles and responsibilities and ideas on how to meet the challenge of being properly staffed to meet your business plans.
Our panel moderator is Blake Warren Woolsey, one of the top corporate coaches and facilitators in the country .
Our panelists include:
Lori Brown President of Agility Retail Solutions. Lori has 26 years CPG experience , most recently as VP Customer Development with Kimberly-Clark
Jim Breach President of Sales for Upfield Foods North America. Jim has over 30 years' experience most recently with Unilever.
Denise Natishan Executive Recruiter with Cameron Smith & Associates has filled over 1,000 executive roles for numerous companies in NWA.
Chris Destino, Team Leader for Mission Foods Walmart Team – leading their cross functional team in NWA
Kathleen Dalton, HR Director for P&G's Walmart's Global Team based in Fayetteville, AR
We recommend that anyone with the responsibility for determining roles and responsibilities for your team attend this program.
The Role of Private Label at Walmart
Jun 14, 2018 | Mike Brouillard, Kevin Hurt, George Miketa, Ginger Quye, Dan Rennell
Join us Thursday, June 14th for a panel discussion on Walmart Private Label benchmarking and best practices with a focus on business development and trends to watch!
Mike Brouillard, Partner and Founder of MBC-Consulting, will serve as facilitator for the panel. MBC has been a leader in Share Group Management bringing ideas and solutions to over 140 companies.
Members of the MBC share group who will serve on the panel include:
Kevin Hurt, VP of Sales for T. Marzetti
George Miketa, Chief Cusomer Officer for SunOpta
Ginger Quye, VP of Sales for Jel Sert
Dan Rennell, VP of Sales fro Treehouse Foods
Mike's background:
Partner and Founder, MBC-Consulting, LLC. Orchard Park, NY. Founded in 2000.
MBC serves a range of manufacturing and services clients selling to multiple retail and foodservice channels
Since 2004, MBC has been a leader in Share Group Management bringing innovative ideas and solutions to +140 participating companies and +370 primary share group members in 27 unique share group programs.
The MBC share group program mission statement is: MBC Share Groups offer an organized, supportive and results focused environment to enable CPG industry professionals to work smarter, better and faster with their peers; facilitating innovative benchmarking and best practice exchanges regarding industry and trading partner opportunities, challenges and issues.

Diverse Senior Management Experience in Manufacturing, Sales and Marketing

Division President, International Home Foods
Executive Vice President, The Red Wing Company
Sales and marketing positions with Thomas J. Lipton and Borden Foods.

MBA in Marketing – Farleigh Dickinson University and BSBA – Western New England University
http://www.mbc-consulting.com/
Accelerate the Omni-Channel Experience
Apr 19, 2018 | Gabe Wight and Dale Treece
Conversational Search #WhyteBoardWar
Google Home, online grocery pickup, e-commerce, mobile apps, VR, last mile, in-store…
It's all coming down to content.
Better content.
Smarter content.
Join Doing Business in Bentonville on April 19, 2018 for a WhyteBoard War between industry veterans Gabe Wight and Dale Treece as they deliberate the demands of today's omni-shoppers for conversational search and how manufacturers can win by:
Converting the robot, AND
Converting the human (shopper)
Conversational search makes shopping more convenient. Convenience… shoppers expect it, retailers react to it and technology delivers it. Manufacturers can capitalize on it. But, many things are missing for manufacturers to win.
Conversational search requires a deeper dive into item-level data and content than ever before in history. To win, manufacturers must get serious in uncovering shopper search behaviors, predictive path-to-purchase modeling, eternal expansion of objective/subjective item attributes, appropriate content optimization/enhancement for indefinite channel environments and rigorous analytical interpretations for continuous improvement.
Manufacturers can be successful by embracing this new retail and discovering the proper strategy and tactics through this conference. Conference attendees will learn:
What does conversational search look like today and in the future
What's the difference between conversational search and e-commerce
Why conversational search is significant for manufacturers
How artificial intelligence will impact shoppers, retailers and manufacturers
How manufacturers can participate today to achieve success
Get up-to-speed with conversational search and stay ahead of competition by attending this conference. Industry leaders, innovators, national account managers and e-commerce professionals are all encouraged to attend this event – you won't want to miss it.
About the Speaker:
Gabe Wight
SVP, Client Innovations
WhyteSpyder
Gabe Wight is a 20-year marketing professional with extensive experience in helping manufacturers develop brands and achieve sales growth goals through paid and organic marketing programs. His in-depth shopper marketing background, focus on digital shopper behaviors and ongoing conversations with industry-leaders in artificial intelligence enables Gabe to present a holistic perspective of the omni-shopper and omni-channel retail.
Dale Treece
VP, Insights, UX & R&D
WhyteSpyder
Dale is an industry-veteran with over 30 years of experience in retail, analytics, CPG, in-store, and digital and social strategy and planning, and is known for his superior analytical and marketing research skills. Dale leverages multiple third-party and proprietary technologies along with a unique process to extract online shopper behavior insights. Dale's interpretation of insights establishes a predictive analysis of subjective/objective content for contextual search and conversational search.
How To Measure The Impact Of Social/Digital On In-store Sales
Nov 16, 2017 | Allisha Watkins, André Moraes, Laura Kennedy, Ali Mirian, and Carl Spaulding
90% of all retail sales are still completed in physical stores, but let's face it, much of the purchase intent starts online. Digital, mobile, search, location based data and social have irrevocably changed shopping as we know it, putting more and more control in the hands of today's consumers. Join us for a panel discussion of industry executives who will bring great perspective to this topic.This panel will discuss all the new measurement tools available today to measure the impact of social and digital. The panelists will address new solutions brands can use to connect with today's multi-channel shoppers and measure success from sales lift, increased basket size, increased foot traffic and promotional offers and more.
About The Moderator:
Karen Doan
Tyson Foods
About The Presenters:
Amanda Whittaker
Director, Walmart US Shopper Marketing
Coca-Cola North America
Amanda Whittaker is the Shopper Marketing Walmart Team Leader for the Coca-Cola brand portfolio. Over the past 15 years, Amanda has found her passion for customer development through valuable experiences in the Food & Consumables CPG industry. Prior to joining Coca-Cola, Amanda worked across a number of brands and retailers at Nestle USA and Hormel Foods, as well as held account leadership roles at two national shopper marketing agencies. Currently, she is focused on growing Coca-Cola beverage sales at Walmart through shopper-centric strategies and initiatives that deliver positive results in stores and online. This holistic experience provides a track record of success to now collaborate with best-in-class agency partners in order to win in the highly competitive market and inspire the next generation of marketers. A local at heart, Amanda grew up in central Arkansas before graduating with a BS in Marketing Management and Finance from the University of Arkansas in 2002.
André Moraes
Principal Analytical Lead
Google
André leads insights and analytics at Google for some of the world's top CPG food and beverage companies, where he is responsible for delivering insights into areas such as industry trends, product development, and advertising effectiveness. Aside from his role at Google, André is also an Adjunct Professor at NYU where he teaches Marketing Analytics to students in the Integrated Marketing masters program. Prior to joining Google André was a Director of Marketing Sciences at OMD. André holds a BS in Finance from Fairfield University, an MS in Digital Marketing from Full Sail University, and is a Fulbright Scholar.
Laura Kennedy
Director, Retail Insights
Kantar Retail
Laura leads Kantar Retail's research and insights on Walmart, driving insights and developing forecasts, reports, and presentations for vendor as well as retailer clients to help them understand and elevate their businesses. Laura also leads Kantar Retail's coverage of the home improvement retail industry, heading a team that digs into the operations at Home Depot and Lowe's as well as their diverse hardware store and specialty retailer brethren. Her points of view on Walmart, home improvement retail, and the big box retail environment in general are frequently cited in the national, international, and trade press. Laura joined Kantar Retail in 2011 after reporting on the business of retail and numerous other topics for the Kiplinger Letter, a business forecasting publication in Washington, D.C. Laura graduated summa cum laude from the University of Maryland, College Park, with a B.A. in economics.
Ali Mirian
SVP, Product
Collective Bias

SVP, Product at influencer marketing platform Collective Bias in charge of product development, analytics, and media operations. Prior to Collective Bias, he was General Manager at Recyclebank, an award-winning gamification platform that rewards green actions. He also spent 5 years at digital media giant IAC as head of ad product and technology overseeing advertising and targeting innovation across its 60 properties. Ali began his career in digital media in 1999 at WPP/Xaxis progenitor 24/7 Media, where he held product leadership roles in both its media and software businesses. Ali recently founded Chiefgood, a nonprofit digital ad platform for charities.
Carl Spaulding
Executive Vice President, Product & Strategy
Nielsen Catalina Solutions
Carl is Executive Vice President of Product and Strategy at Nielsen Catalina Solutions, with a 30-year track record in leading media analytics and solutions development. Prior to his role with Nielsen Catalina Solutions, Carl worked as Senior Vice President of Product Leadership at Nielsen Solutions Group. Earlier, he served as Executive Vice President, Worldwide Director of Operations and CIO of Interactive Market Systems; Senior Vice President and Director of Technology for Spectra; and co-founder of MediaPlan Inc., which was acquired by VNU in 1999. MediaPlan created Manas, the world's first PC-based media planning flowchart software tool, which has evolved into Brandfx and RollUp, supported by Nielsen to this day.
Carl holds a BA in mathematics from the University of California, Berkeley, and an MBA from Kellogg School of Management at Northwestern University. He has served as a member of the Board of Directors of MASB (Marketing Accountability Standards Board) since 2008.
Wall Street – Bentonville Town Hall on the Retail Industry Today
Oct 24, 2017 | Christopher Horvers and Ken Goldman
Join us Tuesday, October 24th for a unique opportunity to get the perspective of two leading Wall Street analysts on the ever-changing food retail industry. You will engage with Ken Goldman, who covers Food Retailers and Producers for J.P. Morgan and Christopher Horvers, who's responsible for Discounters and Wholesale Clubs for J. P. Morgan. Walmart's competition in our industry is heating up as Lidl and Aldi make their impact and Amazon buys Whole Foods. This program will provide you with an outlook on what could be expected in the coming year ahead.  They will discuss:
How is the overall competitive environment changing within food retail?

What Walmart and Kroger are doing differently these days and how is this likely to evolve?

Which changes are taking place at Whole Foods and how are competitors reacting?

What are food producers doing to adapt to the changing retail landscape?
About The Presenters:
Christopher Horvers
Managing Director Equity Research for Broadlines and Hardlines Retail
Christopher Horvers is Managing Director Equity Research for Broadlines and Hardlines Retail industry including Discounters and Wholesale Clubs. His categories include auto parts, beauty, consumer electronics, home furnishings, home improvement, office supply, nutrition, and sporting goods. He has been ranked in both the Institutional Investor and Greenwich polls. Christopher joined J.P. Morgan in June 2008 from Bear Stearns. Prior to being lead analyst, he was on the II ranked hard and softlines team at Bear Stearns. From 1995-2001, he worked in public accounting, specializing in the broker-dealer industry. Chris holds a B.S. in Business Administration from the University at Albany and an M.B.A. from NYU's Stern School of Business. He is also a CFA Charter holder and a Certified Public Accountant.
Ken Goldman
Managing Director
Ken Goldman is the Managing Director, JPMorgan Equity Research, Food Producers and Retailers.  In the 2016 Institutional Investor All-America research survey, he was ranked #1 in Food Retailers and #2 in Food Producers. Prior to joining J.P. Morgan in June 2008, Ken covered food stocks at Bear Stearns. During eight previous years as a television producer with ESPN and other national networks, he won two team Emmy awards. Ken has an MBA in Finance with top honors from New York University's Stern School of Business (full-time program) and a BA in English Literature from the University of Pennsylvania. He is originally from the Philadelphia region and is married with two daughters.
Introducing Generation Z – The Largest and Most Diverse Generation Ever!
Sep 13, 2017 | Julie Walker
Click Here to Download the Presentation for this Event
If you would like the source materials from the presentation, feel free to reach out to julie@momcomplex.com or (479) 200-7508
Julie Walker
Senior Consultant
The Mom Complex
They influence $600 billion in annual spending, but catching their attention is no easy task. Introducing Generation Z—the largest and most diverse generation ever. As the first group of consumers to never know life without the Internet, mobile technology and social media (and they continue to teach the rest of us!), these open-minded and tech-reliant individuals are carefully critiquing every product that comes their way and deciding whether it's worth sharing.
With trillions of dollars in spending up for grabs, brands can't afford to miss the mark—what this generation thinks, feels, shares, and tweets matters. During this session, Julie Walker, Senior Strategist for The Mom Complex will share five ways your brand can win with the next generation of consumers.
What you will learn:
How to capture Gen Z's precious attention—and, more importantly, their engagement.
How to leverage interesting insights to boost your bottom line.
New strategies and research-based tactics to make the most of this emerging generation.
Sam's Club Merchandising: Strategic Direction and Initiatives
May 17, 2017 | Ashley Buchanan
Join us on Wednesday, May 17th for our Student of the Customer ™ breakfast series and hear first hand from Ashley Buchanan, Sam's Club EVP and CMO as he discusses topics that are important to all suppliers Doing Business In Bentonville ™.
Ashley Buchanan
EVP, Chief Merchandising Officer
Sam's Club
Ashley oversees all of merchandising for Sam's Club including global sourcing, packaging, and private brand.
Ashley joined Walmart in 2007 as Director of Innovations, Walmart U.S. Division.  He was promoted to Sr. Director of Innovations in 2008 and in May 2010, Ashley was promoted to Vice President Innovations.  In Feb. of 2013, Ashley was promoted to SVP of Snacks & Beverages, Walmart U.S.  In June, 2014, Ashley was given responsibility for the Dry Grocery Division of Walmart U.S. and in Dec., 2014, Frozen Food was added to his business.
On February 1, 2017, Ashley was named EVP, Chief Merchandising Officer at Sam's Club.
Prior to joining Walmart, Ashley held multiple Finance positions at Dell Computer and worked 5 years in retail consulting for Accenture.
Ashley earned his B.B.A. degree in Finance and Real Estate as well as his Masters of Business Administration from Baylor University.
Who Should Attend:
Team Leaders, Account Managers, and anyone from your local and home office teams responsible for your Sam's Club business.
Understanding Lidl's US Entry and Working with Walmart to Protect Your Business
Apr 20, 2017 | Laura Kennedy and Mike Paglia
Click Here to Download the Presentation for this Event
The 4Ps of Lidl: Understanding the Disruptor's Entry and How to Partner with Walmart to Protect Your Business
Join us on April 20 to take a deep dive on Lidl's U.S. entry and the ramifications for Walmart with Kantar Retail's expert on the discounters and Lidl, Mike Paglia, and leader on Walmart research, Laura Kennedy.
The German discounter Lidl has led a massive disruption throughout Europe, stealing significant share volume from more established big box grocers and is now set to open its first stores in the U.S. in just six months. Walmart already is focused on Lidl's strengths in small-box retail and attention to local tastes, but needs partnership from vendors to combat the potential threats to Walmart's U.S. business. In this presentation, suppliers will learn:
Why it's important to pay attention to Lidl—in particular, how has it disrupted business in the UK for Walmart's ASDA banner?
Lidl's value proposition—how the retailer innovates the traditional 4Ps? How is its assortment approach particularly unique?
Where the threat looms—where will Lidl place its first stores, and why Walmart is in the competitive crosshairs?
Specific insights and recommendations for what suppliers need to do now, as well as in the long-term, to help Walmart compete—and protect your business at Walmart.
About the Presenters:
Mike Paglia
Director
Mike leads Kantar Retail's research and analysis on value discounters, convenience stores, and the club channel. Since joining Kantar Retail in 2008, Mike has advised numerous CPG companies. He regularly works with retailers and suppliers through Kantar Retail's events, webinars, and custom onsite engagements. He is frequently quoted in the trade press, including Supermarket News and Marketing Daily, as well as mainstream news outlets, including The Wall Street Journal, The Financial Times, Bloomberg, Business Insider, NPR, and New England Cable News. Mike began his retail career at Staples where he worked both at the store level and with various buying teams before moving to the online brand protection industry. Mike graduated from Providence College cum laude with a B.A. in psychology.
Laura Kennedy
Director
Laura leads Kantar Retail's research on Walmart as well as on home improvement retail. Her research on Walmart U.S. spans the retailer's omnichannel operations to develop the relevant trend insights, growth outlooks, and more to help clients sell more through Walmart and also understand its role in the marketplace. Laura also leads Kantar Retail's coverage of the home improvement retail industry, heading a team that digs into the operations at Home Depot and Lowe's as well as their diverse hardware store and specialty retailer brethren. Laura joined Kantar Retail in 2011 after reporting on the business of retail and numerous other topics for the Kiplinger Letter, a business forecasting publication in Washington, D.C. Laura graduated summa cum laude from the University of Maryland, College Park, with a B.A. in economics.
The Future of Omnichannel
Mar 28, 2017 | Eric Howerton & Bill Akins
Click Here to Download the Presentation for this Event
Essential for Walmart and Sam's Club suppliers and their marketing/sales agencies, The Future of Omnichannel brings together industry leaders in a panel discussion, presented and moderated by Eric Howerton, CEO of WhyteSpyder, and Bill Akins, Chief Client Officer of Rockfish, to discuss how today's shoppers are researching online to make confident purchasing decisions both online and in store.
What we want for you: We want you to better understand the importance, urgency and benefits of Walmart and Sam's Club online strategies and how to activate and convert today's shoppers.
Who you will see:
Eric Howerton
Chief Executive Officer, WhyteSpyder
Eric has over 19 years of experience in digital marketing, advertising and publishing — implementing strategy and execution for e-commerce search engine and content marketing. Eric oversees WhyteSpyder's Walmart and Sam's Club product detail page optimization and enhancement program that helps suppliers and their agencies increase sales online and in-store by creating optimized and enhanced content demanded by omnichannel shoppers.
Bill Akins
Chief Client Officer, Rockfish
As the Chief Client Officer (CCO) for Rockfish, Bill Akins has worked with the top retailers in the world along with Consumer Packaged Goods technology and manufacturing companies for twenty years in numerous management positions, including previous leadership roles within Pfizer, U.S. Cotton, and Nielsen. Having run the teams building some of the largest mobile retail apps (Walmart One, Sam's Club Mobile), he has also been at the forefront of transitioning his deep knowledge of brick & mortar shopper marketing and Category Management into omnichannel digital shelf optimization (DSO) for some of the largest global consumer brands with flagship manufacturers like General Mills, Kimberly Clark, and Unilever.
J.P. De Villiers
Director of Content, Walmart
J.P. De Villiers has been with Walmart since 1997, relocating from IBM in South Africa. J.P. has always worked in the Walmart Information Systems Division supporting the U.S. and international businesses. Prior to moving into his current role as Director of Content, J.P. had responsibility for the Data Quality & Governance of Walmart's global master data platforms. Amongst other roles in his tenure at Walmart, J.P. charted the IT Innovation program and led the technology integration for Walmart's entry into Africa.
Henry Ho
Chief Strategy Officer & Co-Founder, Field Agent
Henry currently leads the company's Strategy, Partnership, and International development efforts. Prior to Field Agent®, Henry worked 19 years with Procter & Gamble, with a broad array of assignments. Henry was a founding member of P&G's Walmart Global Customer Team in 1988 and has worked with Walmart and Sam's Club across a variety of areas for over 28 years.  Henry's international experience includes six years as P&G's Wal-Mart Asia Team Leader, Category Management/Shopper Insights Leader and also Country Manager of Procter & Gamble Hong Kong.
Damian Lux
Senior Director Sales, Danone Walmart Team
With over five years working with Danone Walmart Team, Damian leads HQ sales strategy and teams with focus on creating a seamless omnichannel experience for Walmart customers. Damian has over 15 years of sales experience in the CPG food industry, working with Tyson Foods and leading teams for grocery at Sam's Club and Walmart.
Rachel Hocevar
Vice President, Client Success, Bazaarvoice
Rachel is the Vice President of Client Success at Bazaarvoice. Her mission is to help existing and future customers unlock and leverage the value of consumer generated content. She's passionate about helping brands leverage digital innovation to benefit marketing and engagement efforts.
What to expect: Improve the online shopping experience! This panel discussion involves multiple presentations covering strategic and tactical insights to implement, activate and improve online programs to satisfy the virtual/in-store shopper.
Walmart Replenishment and Supply Chain
Feb 23, 2017 | Kendall Trainor
Our Speaker:  Kendall Trainor, Senior Director, Replenishment Execution/Supplier Collaboration, Walmart

Walmart is in the forefront of improving efficiencies in the supply chain.  This important session will help you to understand their expectations.
What you will learn: 
The latest information regarding Walmart's supply chain and merchandise flow.
Kendall will demo their new On Time In Full tool that will be introduced in Q1.
Current and future priorities that impact inventory/sales/on-shelf availability.
How Walmart is restructuring to optimize performance and improve communication with Suppliers.
What suppliers can do better to support Walmart's merchandise flow expectations and benefit your company as well.
Program will include a Q & A session to help you communicate back throughout your supply chain organization.
 Who Should Attend: Team Leaders, Supply Chain/Replenishment team members, and anyone from your local or home office associated with your Walmart merchandise flow with the responsibility to improve your effectiveness and efficiency.
When:
February 23, 2017
Breakfast begins at 7:00am
Seminar from 7:30am to 9:00am
Where:
Four Points by Sheraton, 211 SE Walton Blvd, Bentonville, AR
Cost:
$99 per person (group pricing available)
Winning with Millennial Mothers
Nov 17, 2016 | Katherine Wintsch, The Mom Complex
Mealtime isn't what it used to be. Modern moms are looking to spend less time in the kitchen and more time with their family. One in five meals is eaten in the car. The average dinnertime lasts less than 18 minutes.
The largest generation in history is stepping up to the plate of parenthood and rewriting the rule book. Compared to previous generations, Millennial mothers do almost everything differently when it comes to the way they plan and shop for their households. They are overscheduled, understaffed, and more time-starved than ever before.
During this session, Katherine Wintsch, CEO of The Mom Complex, will share some of the top pain points moms are begging companies to solve.
What you will learn:
The top five pain points of Millennial moms.
How to leverage interesting insights to boost your bottom line.
Creative and non-traditional ways of conducting research.
Our Speaker:
Katherine Wintsch, CEO of The Mom Complex:
After 10+ years studying mothers around the world and becoming one herself, Katherine launched The Mom Complex, Inc. in order to develop better products and services to make the lives of mothers easier. Bound and determined to make an impact on the world, Katherine is seen as a trusted advisor by companies such Walmart, Unilever, Johnson & Johnson, the Discovery Network and Playskool.
Katherine's sought-after research and expertise has been featured by The Today Show, The New York Times, The Wall Street Journal, and Fast Company and she regularly writes about the topic of modern motherhood on her blog, In All Honesty, as well as for The Huffington Post and Working Mother Magazine. This year, Katherine was named Advertising Women of New York's "2016 Working Mother of the Year", an award given to women who have achieved outstanding business results while also serving as strong role models at work, at home, and within their communities.
Known for her ability to have audiences laughing one minute and crying the next, Katherine is a thought-provoking writer and sought-after public speaker.
Who Should Attend: Team Leaders, Sales Managers, Marketing Managers, Analysts…. anyone who works for a company that has products in Walmart or Sam's Club
Leveraging Data and Digital to Enhance Sales at Sam's Club
Oct 13, 2016 | Adrian Fung, Sam's Club
Digital Marketing is growing and reaching people in different ways every day. What is Sam's Club doing to reach their digital customers?
Our Speaker: Adrian Fung, VP of Online Engagement at Sam's Club.
What you will learn:
The role of Digital Marketing and Online Engagement at Sam's Club
Sam's Club digital marketing capabilities
Online Media Program (OMP) at Sam's Club and how suppliers effectively use it
How suppliers can leverage data and digital to enhance sales
Data and Targeting thru WMX
Success stories/best practices
Adrian Fung is currently Vice-President of Online Engagement for Sam's Club where he is responsible for enhancing digital communications with members and driving adoption of digital products and services.
Who Should Attend:
Team Leaders, Sales Managers, Marketing Managers, Digital Shopper Marketing managers…. anyone who works for a company that has products in Sam's Club.
Getting to Know the Walmart Customer
Sep 08, 2016 | Matt Kistler, Walmart
Our Speaker:
Matt Kistler
Senior Vice President of Global Customer Insights and Analytics, Walmart
You will learn:
Customers are constantly changing, and Walmart customers are no different! In this insightful session, you will learn:
How the Walmart customer is changing today and tomorrow.
How Walmart is serving busy families and other key customer segments.
What suppliers can do to focus on those key segments to increase sales.
How GCIA is informing Walmart Merchandising and Marketing efforts. Matt is Senior Vice President of Global Customer Insights and Analytics responsible for strategies that enable greater customer intelligence and capabilities to inform decision making for Walmart U.S. and Walmart.com
Negotiating to Maximize Value
Aug 18, 2016 | Michael Perlish, The Gap Partnership
Don't miss this opportunity! One large CPG company is sending 16 people to this event!
Who is going from your team?
Negotiation is a long TWO-WAY Street!
Refresh your skills to be in the race today and win the marathon. Every team member who is striving to grow their career and build their business skills will want to hear this discussion
Create, Develop and Maintain Value to ensure a maximum outcome is realized in a negotiation! In today's ever changing CPG environment, suppliers and retailers alike face significant challenges in building value for their company.
About the event:
Our speaker is Michael Perlish, VP at The Gap Partnership. Michael will:
Share strategies and insights that will enable you to proactively and consciously
create, maintain and manage value in your business relationships.
Leave you thinking differently about your negotiations, with a greater appreciation
for the art and science of negotiation.
Give you a better understanding of how to best find value in a deal where none previously existed.
Teach better negotiating skills for working internally within your own company.
The Gap Partnership
The Gap Partnership is the world's leading negotiation consultancy specializing wholly and exclusively in commercial negotiation through their development programs and consulting services. Since 1997, The Gap Partnership has been a trusted advisor and partner to leading CPG brands around the world, coaching and guiding them on how to build relationships and unlock incremental profitability through negotiations.
Added Benefit
As an added benefit of attending this session, you will receive an Exclusive Invitation from The Gap Partnership to have a key commercial stakeholder attend The Complete Skilled Negotiator program. Described by many previous attendees as 'life-changing', The Complete Skilled Negotiator is the most advanced behavioral program available in negotiation, improving delegates' performance, confidence and profitability.
Hispanic Marketing: Do It Right or Miss Out!
May 19, 2016 | Alex Lopez Negrete, Lopez Negrete Communications
92% of the total growth in the U.S. population from 2000 to 2014 came from multicultural consumers. By 2020, Hispanics will account for over half of all growth in this population, and 85% of the growth by 2050. Hispanic consumers are driving sales growth across many categories, influencing mainstream culture and providing an opportunity – if done right – for clear marketing differentiation.
Alex López Negrete, President and CEO of Lopez Negrete Communications, will share learnings and best practices cultivated over two decades of delivering measurable results as Walmart's Hispanic Agency of Record. He will discuss innovative strategic and tactical approaches to Hispanic marketing, and answer some of the fundamental questions about this key consumer group's acculturation, language and technology usage.
Our Speaker:
Alex López Negrete, President and CEO of Lopez Negrete Communications.
Since co-founding Lopez Negrete Communications, Inc., in 1985, Alex's passion and vision have led the company to become one of the country's most influential Hispanic marketing agencies.
In his role as company president and CEO, Alex is intricately involved in providing invaluable strategic counsel and creative direction to agency clients. Alex credits the agency's success to its team of multicultural, multinational communications professionals.
The Lopez Negrete client roster includes Walmart Stores, Inc., Bank of America, SAMSUNG Telecommunications America, NBC Universal Motion Pictures Group, NBCU Entertainment, Fiat Chrysler Automobiles, Feld Entertainment, the Recreational Boating and Fishing Foundation, MassMutual Financial Group, Phillips 66 and Southern California Edison.
Who Should Attend: Team Leaders, Sales Managers, Marketing Managers, Analysts.
Walmart Neighborhood Markets
Mar 17, 2016 | Laura Kennedy and Leon Nicholas
Click Here to Download the Presentation for this Event
Speakers:
Laura Kennedy and Leon Nicholas, Kantar Retail
Join us on March 17th for a deep-dive on Neighborhood Market from two of Kantar Retail's Walmart experts, Leon Nicholas and Laura Kennedy.
Despite some slowing of its pace of growth, Neighborhood Market remains poised to add more stores than any other Walmart format in the years to come. At the same time, its path forward requires focused attention from Walmart and its supplier partners on a number of fundamentals. This presentation will review those fundamentals, offering proprietary Kantar Retail data and insights into:
Shopper: Who is the NMKT shopper, how does she shop the box, and what other formats is the retailer sourcing shoppers from?
Assortment: How do pricing ladders and mix differ from the SuperCenter and other retailers, and are their optimization opportunities?
Prototype: How do the latest layouts suggest collaboration opportunities
for suppliers?
Competition: How does NMKT stack up against key competitors….and what does that imply about its future?
Suppliers will gain insights into the these and other diagnostics on Neighborhood Market-and Kantar Retail's forecast for the format through 2020-in order to better calibrate their plans. Suppliers will hear specific recommendations for collaboration with Walmart in ways that align with the format's strengths and opportunities.
Our Speakers:
Laura Kennedy, Director, Kantar Retail: Laura leads Kantar Retail's home improvement and Walmart research. As part of the Walmart team, she conducts constant research and analysis on Walmart's U.S. operations, developing relevant forecasts, insights, and online content for supplier and retailer clients. Laura also leads Kantar Retail's coverage of the home improvement retail industry, heading a team that digs into the operations at Home Depot and Lowe's as well as their diverse hardware store and specialty retailer brethren.
Leon Nicholas, Senior Vice President, Kantar Retail: Leon has over twenty years of experience working for and advising numerous consumer goods manufacturers and retailers on go-to-market strategies. Leon leads a team of Kantar Retail's US analysts. He has appeared often as a retail expert on numerous television networks and in major news and magazine articles.
Who Should Attend: Team Leaders, Sales Managers, Marketing Managers, Analysts…. anyone who works for a company that has products in Neighborhood Markets!
Understanding Sam's Club
Feb 04, 2016 | John Furner, Sam's Club
Our Speaker:
John Furner, Executive Vice President – Merchandising Sam's Club
You will learn:
It was just three months ago, that John Furner was named the new Executive VP of Sam's Club. This special "Student of the Customer" session will give you the opportunity to learn firsthand Sam's Club direction for 2016 and beyond. In our fireside chat, John will discuss "Where We're Going." You'll have the opportunity to have many of your questions answered about Sam's Club strategies and direction.
Don't miss this opportunity to start the year off strong with insights and answers you can use to help your company develop their business with Sam's Clubs. John currently serves as the Executive Vice President for Sam's Club, a division of Wal-Mart Stores, Inc., with more than 600 locations nationwide. In this position, John oversees all of Merchandising for Sam's Club including, Global Sourcing,
Packaging and Private Brands.
Most recently John served as Chief Merchandising and Chief Marketing officer of Walmart China, where he was over Merchandising, Procurement, Marketing, Supply Chain, Financial Services, and Mobile Commerce for the Hypermarket division.
Who Should Attend:
Team Leaders, Sales Managers, Marketing Managers, Analysts, and anyone else who wants to influence their supplier team's effectiveness and performance at Sam's Club!